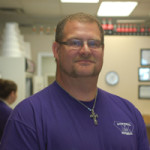 Michael relocated to Lawrenceville, Georgia in 1998 from Independence, Missouri. (The home of former President Harry S. Truman) Michael graduated from Van Horn High School in 1985. Michael is a results-oriented operations professional with over 30 years of operations management experience and a consistent track record of meeting and exceeding goals.  Michael is known for persuasive communications and ability to lead cross-functional teams, as well as having the abilities to learn and communicate technical information and knowledge rapidly to support strategic business planning and position products competitively. Michael is the former GAA Special Populations Assistant Director/Baseball Commissioner, a member of the 2002 International Who's Who of Professional Management, and a Proud Member of the Kentucky Colonels.
Michael lives in the Lawrenceville/Grayson community and has been married to wife Tempa for 33 years. Michael has two children, Ashley and Bradley as well as a Son-In Law Brent and two grandchildren Wyatt Kohl and Deagan David, who call him Big Poppa. The family attends Graystone Church in Loganville, Georgia. Hobbies include the backyard Koi pond and community service.
---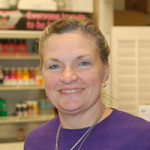 Tempa started her baking career early on with Jacque Delmont, owner of The Bridal Kitchen located in Independence, Missouri, where for several years she acquired her desire to make everyone's special day even more special and honed her skills. She was responsible for baking, preparing, delivery and setup of many weddings which eventually lead to her decorating of several of the venues as The Bridal Kitchen grew. Tempa's passion for baking and decorating cakes led to the eventual startup of T.J.'S Sweets, a specialty goods bake shop in Independence, Mo. that focused primarily on weddings as well as many other special events that required one of her delectable creations. Tempa has also worked in the Retail Restaurant business as a District Management Trainer during her time here in Gwinnett County but longed to get back to her passion and true calling.
Tempa lives in the Lawrenceville/Grayson community and has been married to husband Michael for 33 years. Tempa has two children, Ashley and Bradley as well as a Son-In Law Brent and two grandchildren Wyatt Kohl and Deagan David. The family attends Graystone Church in Loganville, Georgia. Hobbies include scrap-booking, community service, and most of all being a Grandma (Gi Gi).
---
Ken Strickland, Board Member
Kenneth Strickland is the president of Metro Waterproofing, Inc. and a member on the Graystone Church executive board. His passion in life is to help children and to support organizations that do so, so when he heard about Special Kneads and Treats he knew what to do. "Special Kneads started with just a prayer in our Graystone small group. The Lord provided the resources from our prayers and I have been connected ever since." Kenneth has a wife, Teri, and six children: Tyler, Ethan, Aaron, Colin, Saige, and Tatum. In his free time, he enjoys travelling, golfing, and watching movies.
James 1:27: "Pure and lasting religion in the sight of God our Father means that we must care for orphans and widows in their troubles, and refuse to let the world corrupt us."
---
Sonya Collins, Board Member
---
Katie Gill, Board Member
A Gwinnecian for over a decade, transplanted to TX for a few years and came back home to Gwinnett!  An Executive Leader who is highly motivated at adapting strategy to constantly changing conditions and priorities while cultivating the involvement of community leaders and organizations. Blended background of various professional capacities for a cross-section of non-profit, financial industry, government, and corporate entities.
Matched donor passions with giving opportunities while growing a portfolio of donors and managing prospects, tracking interactions, creating and implementing plans for donor cultivation and solicitation for numerous organizations.
---
Mary Hastings, Board Secretary
After having served 28 years in public education in Texas, Pennsylvania and Georgia as an elementary and middle school special education teacher, Mary was drawn to the foundational mission of Special Kneads and Treats Bakery.  She began her volunteer work there in February 2017 seeking to support and serve those in need as well as work collaboratively with special needs volunteers and employees.  Serving as secretary of the board has facilitated her understanding of the scope and importance that this organization serves in Gwinnett County to both the community and to adults with special needs.  With its recent expansion, it would be Mary's hope that she will be able to lend her experience in working with special needs adults as well as to continue to promote and support its growth in this community. The work here is a labor of love and best summed up by Colossians 3:23: Whatever you do, work at it with all your heart as working for the Lord, not for human masters.
---
Amy Freeland, Board Member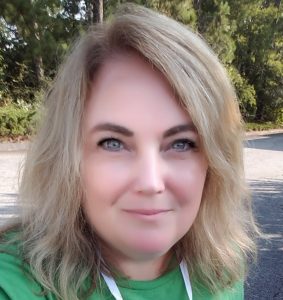 Amy Freeland learned about Special Kneads and Treats, Inc. soon after it opened in 2014 and decided to visit with her family at the bakery's original location in downtown Lawrenceville, GA. Not only did she love the cupcakes and choc-corn she and her family tried, she also loved the bakery's mission and vision, particularly because Amy's son JD has Autism and this looked like a promising place for him to work one day. Amy and her family continued to visit Special Kneads and Treats, Inc. and four years later JD received a call asking if he would like to volunteer at the bakery a couple times a week. That call opened the door to special opportunities, not just for JD but for the entire Freeland family.
Even before Amy knew about her son's Autism diagnosis, she had a heart for helping people with special needs reach their full potential. In 1994 she earned a graduate degree in Blind Rehabilitation Therapy and began working with people with visual impairments or blindness to devise ways to be as independent as possible. Several years later she completed a second degree in blind rehabilitation that allowed her to teach long cane travel skills to be able to more fully help meet the training needs for those with whom she had the opportunity to work. While this work was fulfilling, it soon became obvious to Amy that there was a real need for increased advocacy and policy change. She earned a PhD in 2009 and moved to the Atlanta area with her family to work at the Centers for Disease Control and Prevention as a senior research scientist. .
During her PhD Amy took classes and completed projects in policy development and analysis, research, and grant writing. Her work with several foundations for the blind have helped hone her advocacy skills, and her experiences both in her personal life and her teaching life have given Amy a passion to use all of these experiences, education, and opportunities to advance the mission and vision that Michael and Tempa Kohler have for the bakery's employees (paid and volunteer), and the surrounding community.
Amy lives in the Lilburn/Snellville community and has been married to husband Doug for 25 years. Doug enjoys volunteering at Special Kneads and Treats, Inc. doing small handy-man projects around the shop. Amy and Doug have three children, Kristen, JD, Jacob, Son-in-Law Chris and Granddaughters Evelyn and Ruby. Amy's hobbies include walking and hiking at local parks, yard work, sewing, spending time with family.
---
Kevin Jones, Board Member
Kevin is a local to Gwinnett, since he moved here in 1996. Attended North Gwinnett High School. Graduated from Georgia State with a History Degree. After college, he went back to North Gwinnett and was a Para-pro in the Special Education Department. After a year at North Gwinnett, he went to Duluth High School and was the Steller Substitute. His time was mainly held in the Special Education for each day. After some time, he realized there was new calling for him, which led him to banking. Where he started at BrandBank in 2014.
Kevin has been in banking for 5 years, he started as a Teller in the Hurricane Shoals Location. Currently the Branch Manager of the Lawrenceville-Main Location in Downtown Lawrenceville. He specialized in business development and really enjoys engaging in Financial Education with local high schools.
---
Doug Blevins, Board Member
My name is Doug Blevins and I own Alfa Insurance – Blevins Agency, LLC.  My family moved to Loganville May of 2016 and I opened my own agency the following May.  My wife Samantha and I are members of Graystone Church and both serve there.  I am a Rotarian and have been asked to be the president elect for the upcoming year with the Loganville Rotary Club.  I was also nominated and selected to be a part of Leadership Walton recently.  My agency has a few ministries in our community that we partner with and like to give back to as much as business allows.  I've known the Kohlers a couple of years now and I heard their story my first visit to Graystone when deciding on a new church.  I love them and what they are all about and feel honored to approached about being on the board.