Bradley born with unknown disability.
Bradley diagnosed with Fragile X Syndrome
Michael's job relocates to GA. Family decides on Gwinnett County due to special needs opportunities.
Family starts thinking about plans for Bradley, due to aging out when he turns 22.
Bradley turns 22 with no more county supported programs.
Special Kneads and Treats, Inc. formed
Special Kneads and Treats, Inc. becomes 501(c)(3) nonprofit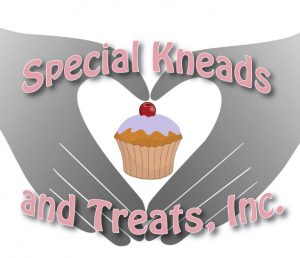 Waiting List swells to over 120
7 paid special needs adults
Waiting List surpasses 140
13 paid special needs adults and 7 volunteers
Plans to expand
11,000 sq. foot facility purchased
Renovations
Find out more of the Special Kneads story here!